A country's investment in the early childhood development (ECD) sector is an investment in the future of children, families and communities. Quality ECD programs and services have
numerous benefits
, such as improving school readiness for learners, creating women's employment, improving child outcomes and driving economic growth.
ECD services in South Africa, however, paint a mixed picture. While the country has achieved near universal access to primary education for children ages 7-15, the same cannot be said for its younger learners. Nearly half of 3 to 5-year-olds in 40% of low-income households do not attend an early learning program.
ECD entrepreneurs that strive to fill this gap face several challenges. First, with inadequate government support and private investment, the sector is severely underfunded. This is further compounded by the perception of early ventures as too small to be worth the risk and their inability to prove scalability. They also require support in critical areas like product testing and marketing. Due to these factors, many early-stage solutions need help to unlock their growth potential.
Betting on South Africa's Early-Stage ECD Entrepreneurs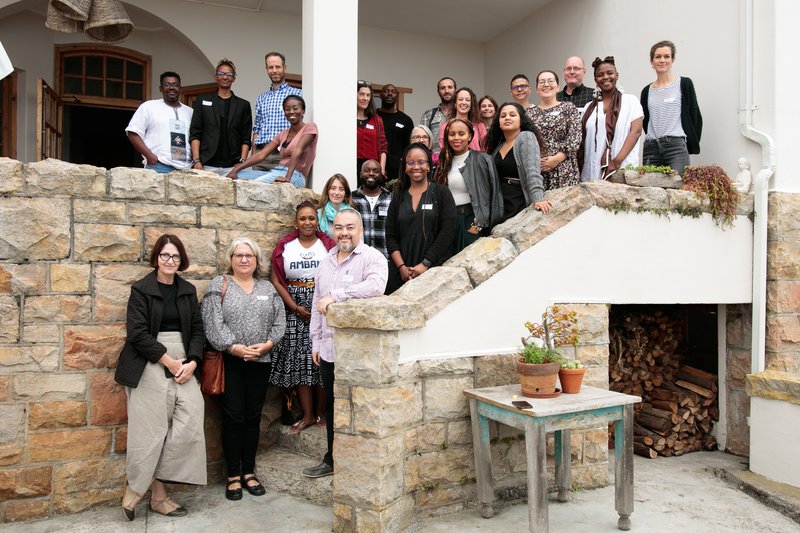 Innovation Edge team at a recent workshop
Innovation Edge (IE) is a grantmaking and investment fund that believes a better future for South Africa's children is possibleIn the near decade of our partnership with Innovation Edge, we've witnessed time and time again, its unique approach to supporting innovation.
Established in 2014 IE provides bespoke financing and spends nearly half its budget on direct investments. To date, they have successfully funded 36 entrepreneurs focused on addressing various issues in early learning, while also providing range of portfolio services such as, capacity-building programs valuations, financial modeling, business planning, fundraising and governance structures and more.
Unique to their work is how they create spaces for learning and innovation across the ECD ecosystem IE connects their portfolio to expertise across geographic and sectoral borders and fosters collective knowledge sharing. So far, they have hosted two Think Future convenings bringing together ECD stakeholders to share insights on catalyzing strong early-life foundations for children.
One of their grantees, Zibuza, shared, "Their support has been instrumental in helping us to refine our approach and achieve our goals. What sets them apart is their genuine interest in our work and the human-centered approach to investing that they bring to the table."
Responding During Crisis to Help Children and Families
During the global pandemic, we witnessed how Innovation Edge demonstrated to its commitment to grantees in times of uncertainty, including the launch of a rapid response fund which reached more than 300,000 children.
They also rolled out Sikhaba, a daily radio program translated into 11 local languages across 110 community radio shows to raise awareness on preventive health measures among parents and caregivers. Their parenting resource hub provided a collection of more than 100 free early learning and parental support materials.