As leaders around the world gather for the 2023 United Nations General Assembly (UNGA) and Sustainable Development (SDG) Summit, this is a moment to reflect on the progress made towards its
17 SDGs, also known as Global Goals
.
Sustainable Development Goal 4 aims to achieve inclusive and equitable quality education and promote lifelong opportunities for all. In our work as funders, we have had the opportunity to partner with changemakers committed to breaking down systemic barriers, fighting for their right to a quality education for all learners and creating innovative learning solutions.
From more African youth prepared with the skills to thrive in the 21st century, to concrete actions being taken to reduce racial disparities in Brazil's education system, to increased access to high-quality and culturally-representative early childhood education for Black children in America, we're seeing bright beams of progress. We share three snapshots below.
Educate! Prepares Youth to Succeed in Today's Economy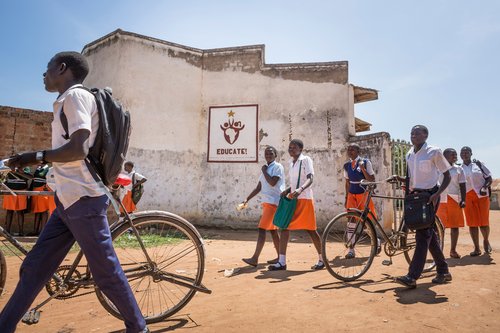 Seven million young people across Africa enter the job market each year, but opportunities in the formal job market are limited, resulting in chronic under and unemployment for young people across the continent. Roughly 50% of young people do not have access to education—a population that is disproportionately girls and women—and many lack the skills and opportunities to earn a decent income in Africa's 85% informal economy. Preparing them for jobs in today's 21st century economy is critical to our global future.
Educate! works across Kenya, Rwanda and Uganda to tackle youth unemployment by partnering directly with youth, schools and governments to design and implement solutions in schools, outside of schools and within the larger education system. From workforce training to industry-specific bootcamps to education reform, these solutions are equipping young people with the skills necessary to achieve quality employment, attain further education, overcome gender inequities, start businesses and drive development in their communities.
Educate!'s youth-centered bootcamps serve as a great example of this work, supporting out-of-school girls in building practical skills and their agency to improve their livelihoods. In addition to supporting youth directly, Educate! is part of RELI Hub Kenya, a consortium of more than 70 organizations that come together to network, share learnings and promising practices on equipping youth with work and life skills. Other RELI members who are IF partners are The Dignitas Project, African Population and Health Research Center, Ubongo, Usawa Agenda. RELI , which is run by Zizi Afrique Foundation, is also a partner of Imaginable Futures.
Centro de Estudos das Relações de Trabalho e Desigualdades (CEERT) Promotes Anti-Racist Education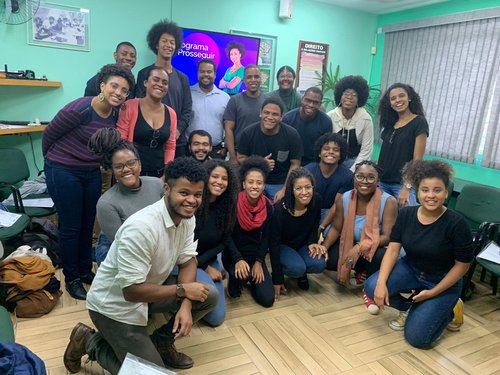 To break down disparities and increase access to all levels of education, Centro de Estudos das Relações de Trabalho e Desigualdades (CEERT) develops and implements programs to promote racial and gender equity in public and private institutions across Brazil.
Focusing on the areas of education, justice, workplace and youth, some of CEERT's initiatives include supporting the development of future Black leaders, providing racial literacy training for teachers, connecting a network of Black and Quilombola researchers; as well as working across the system to help promote anti-racist policies across the private, public and social sectors.
Through the national prize for racially affirming school practices that they have run since 2002 (Prêmio Educar), CEERT launched Observatory of Racial Equity in Education and a number of other initiatives. CEERT plays a fundamental role in shaping the national debate around racial justice in education, and in mobilizing collective action towards more equitable public policies. Recently, CEERT's Co-Founder, Cida Bento, supported the cabinet transition of Brazil's federal government. As one of the only representatives of the Black movement to participate in the discussion around education, Cida Bento demonstrated how Black and Indigenous civil society leaders can help drive the debate around anti-racist policies in education and shape the future agenda.
National Black Child Development Institute Builds a Just Future for Black Children and Families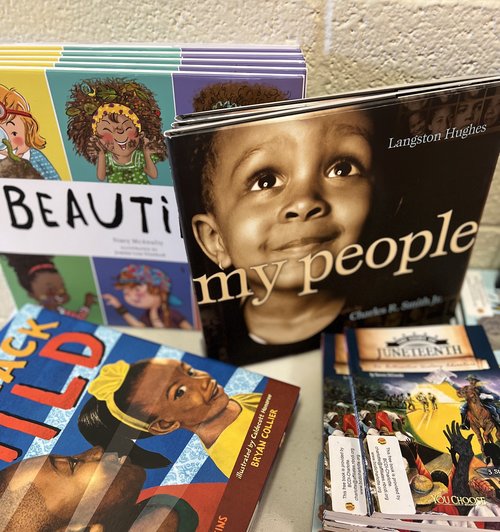 In the US, we've seen the harmful impact of excluding Black families and perspectives in the development of policies and structures that shape the country's learning system. Recognizing that quality early learning and a positive self-identity are foundational to the well-being and future trajectory of Black children, the National Black Child Development Institute (NBCDI) is focused on reforming systems at the national, state and local level to increase access to quality, affirming early childhood education and improving the lives of Black families.
Through its established grassroots affiliate network, NBCDI delivers strengths-based, culturally-relevant resources that empower Black families to use their voices and advocate for their needs. NBCDI has also partnered with other organizations to channel this local energy into national momentum, developing a national Black child policy agenda with researchers at the Equity Research Action Coalition at University of North Carolina's Frank Porter Graham Child Development Institute. As one of the only national organizations solely focused on the well-being of Black children—especially during their early childhood years—NBCDI is at the forefront of shaping a more equitable and just future for every Black child in communities across the US.
---