Whole Child & Whole Family Innovation
Wide Open School is re-imagining the learning experience for our littlest learners, their families and educators in multiple ways and in the process addressing the needs of both the whole child and the whole family.
Wide Open School has created daily schedules organized by grade band with access to curated content and activities to help structure kids' daily routines, including access to both online and offline content and activities, with a whole child focus that fosters early learning skills, self regulation, socio-emotional learning and physical health. For example, a preschooler is encouraged to start his or her day with a "human race car", then to listen to an author reading a book enhanced with a video featuring live animals, dance along with "pinkfong" in the morning, line up numbers using post-its, create a paintbrush collecting natural materials in the afternoon, and then go on a "bear hunt" inside the home, play a marble mixer and read a bedtime story in the evening.
In addition to a whole child approach, Wide Open School is also thoughtfully addressing broader family needs, by providing access to trusted resources and providers to a variety of services, such as free lunch, diapers, childcare or/and mental well-being.
Feedback on the platform has been very positive, as exemplified by this quote from a parent of a pre-K child: "There's so much here, but it's organized so thoughtfully and designed in a way that it's easy to see it all, but not overwhelming."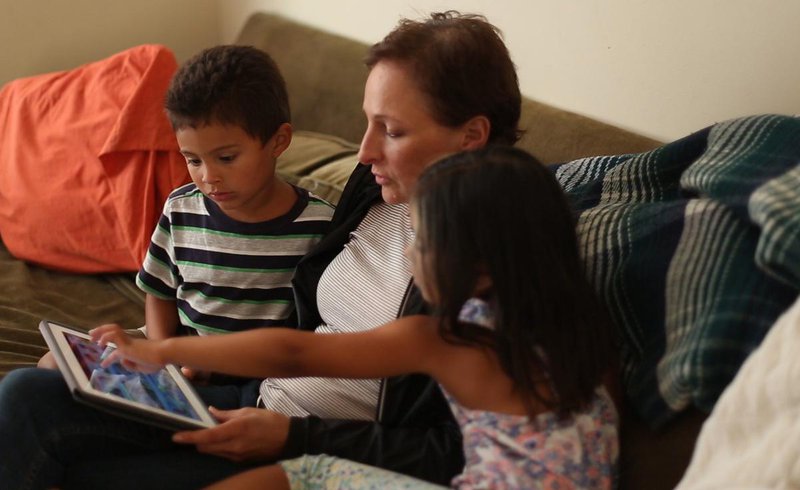 An Inclusive Platform For Each and Every Child
Wide Open School was built as a free resource—an essential prong of equity and accessibility. It also has a full offering for children with special needs, English-language learners and bilingual learners. Common Sense Media has had a deep commitment to the Latinx community for many years through Common Sense Latino; and we are excited that Wide Open School is now available in Spanish. Common Sense Media and Wide Open School also feature free resources for parents and educators to teach kids about social justice and racial equity. Wide Open School features culturally-relevant content across subjects for children and families of different racial and ethnic backgrounds.
For digital access and connectivity, the platform features free resources available to families for access to devices and broadband. Many resources on the platform can be completed offline and on smartphones. Common Sense Media is also accelerating its advocacy work for connectivity for all, and distribution of free devices.
Wide Open School's initial platform was built in a record time and will keep improving over time. It is an example of how COVID-19 has fostered inclusive collaboration for the greater good.
We spun-off from Omidyar Network and launched our new education philanthropic investment firm, Imaginable Futures in January 2020, to build a world where every individual has the opportunity and support to build a brighter future for themselves, and for all of us. While COVID-19 and recent tragic events are challenging this vision, what if the current crises serve as a catalyst to help increase entrepreneurial collaboration in service of impact and re-center our focus on the joy of learning from the start of life to drive a better future for all?