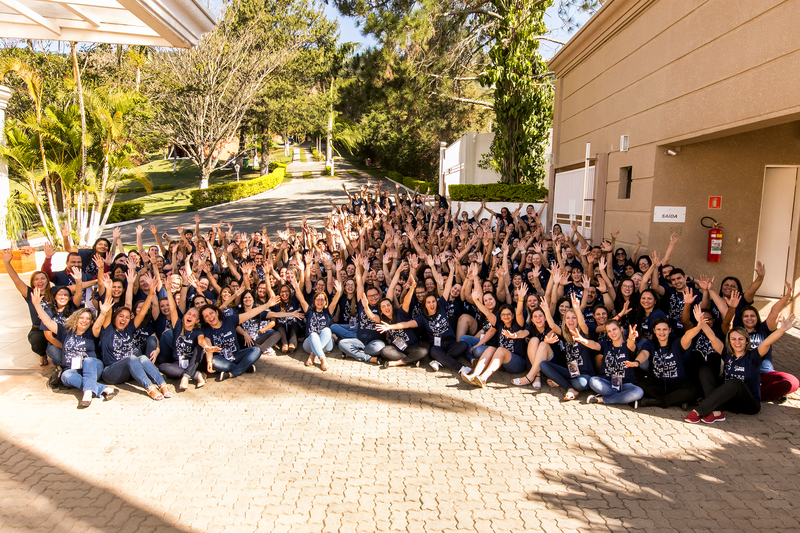 Teachers are the single most important factor in improving student achievement. That's why, while most education innovation is geared toward students — helping them learn, study, or gain access to online information and resources — at Omidyar Network, we are excited about innovations that vault teachers to the top of their game, equipping them with the latest knowledge and best practices of their profession.
The opportunity for teacher-centric innovation is especially urgent in Brazil given the country's first set of national learning standards, the Base Nacional Comum Curricular (BNCC), were implemented this year. The national standards require teachers not only to revisit the sequence and approach to teaching different topics, but to teach new content in new ways — for example using more active learning methodologies.
Meanwhile, the tools and opportunities afforded to most teachers for professional development are insufficient. According to a questionnaire conducted as part of Prova Brasil, while one of four teachers in Brazil believe that professional development is the most important action to take to improve the quality of education in Brazil, over 60 percent of teachers report not having time to participate in ongoing learning. 54 percent of educators report that the professional development available to them is too expensive. And 45 percent report that workshops are too theoretical and thus have little impact on their day-to-day practice. When thinking about the type of course needed to support her practice, Iria Gonçalves, a public school teacher in Boa Vista, the capital city in the northern state of Roraima in Brazil, stated "it needs to be a practical course, that presents materials and shows what teachers are able to accomplish in the classroom to inspire us."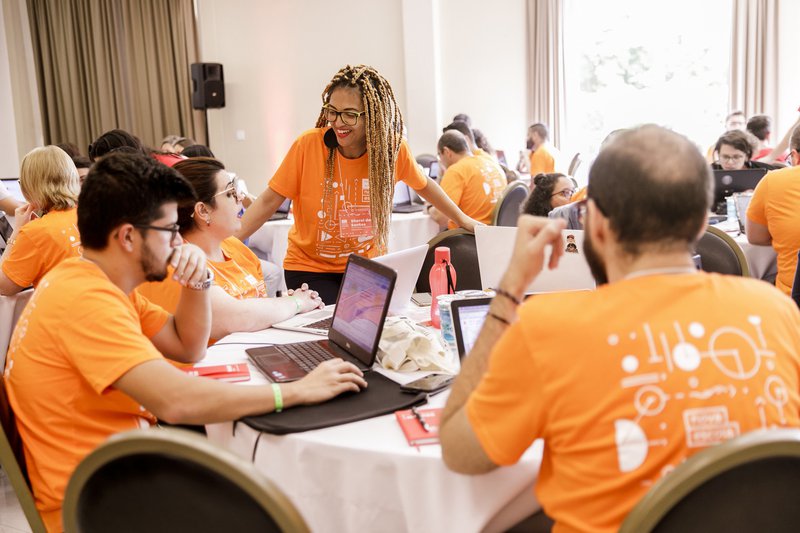 So, what to do when we know high-quality professional learning is imperative but the available offerings are inconvenient, inaccessible, and impractical? We must do better. We believe Nova Escola, in partnership with Lemann Foundation, is on the right track to serve teachers as learners and professionals, making us thrilled to add them into our Education portfolio.
Nova Escola: Brazil's Digital Teacher Platform
Over three decades, Nova Escola has built direct relationships with public school teachers in Brazil, first as the publisher of a magazine for educators and, since 2015, as a non-profit digital platform and community. Nova Escola's print magazine is read by 26 percent of teachers in Brazil, their website receives over 2 million unique monthly visitors and Nova Escola's Facebook group has almost 1.5M educators — making it the largest community of educators in the country.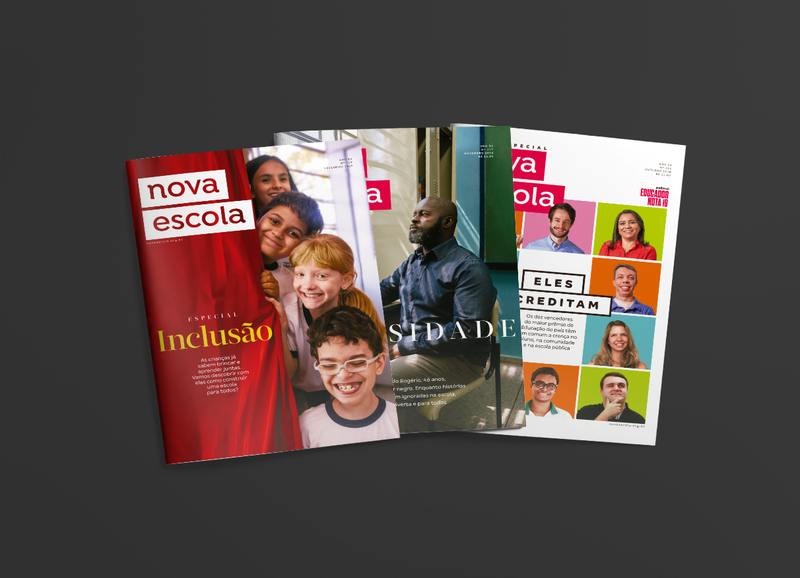 In 2017 and 2018, Nova Escola, with support from Google.org, partnered with US-based LearnZillion, and over 400 of the best teachers across Brazil to produce over 6,000 digital lesson plans. The lesson plans, now freely available on Nova Escola's website, aim to serve as very easy-to-use resources to support teachers across the country as they implement the new national standards.
Building on this experience and new resource, we are excited to announce that in 2019, with support from Omidyar Network and Lemann Foundation, Nova Escola will develop a rigorous set of digital and blended courses to support teachers in the implementation of BNCC.
Bringing the Best of Adult Learning to Teachers
Over the past decade we have witnessed a revolution in innovations aligned to adult learning. Starting with the invention of MOOCs (Massive Online Open Courses) by companies such as Coursera, EdX, Udacity and FutureLearn, millions of adults found their way to learn online — anytime, anywhere, and many times for free. The New York Times dubbed 2012 "The Year of the MOOC" and by 2018, over 100 million people globally had completed at least one MOOC and there were over 11,000 courses offered across 41 platforms. In parallel, criticisms of MOOCs have begun to flourish citing low engagement rates, unsustainable business models, and the US-centric nature of the platforms and courses, and of course, in response providers have continued to optimize their platforms to increase engagement, launched paid credentials and nanodegrees, and regional providers have emerged.
Where has this evolution and conversation about adult learning left teachers in Brazil? Largely in the same place. Today, few teachers rely on high quality online learning to support their practice — but our hope is that Nova Escola can start to change that for teachers in Brazil.
Nova Escola's courses will include videos, reading material, infographics, quizzes, and case studies to provide applied and engaging content to teachers. Leveraging the lessons learned from other online course providers, Nova Escola will focus on community building and integration of the courses with other online resources (such as the lesson plans) to guarantee engagement. In partnership with states and municipalities, they will also pilot blended training models — combining in person and online trainings. After completing one of Nova Escola's early pilot courses on how to foster inclusive attitudes in the classroom, one teacher praised the course, "the videos and case studies are very similar with the lived experience in the classroom, which makes the course easy to understand."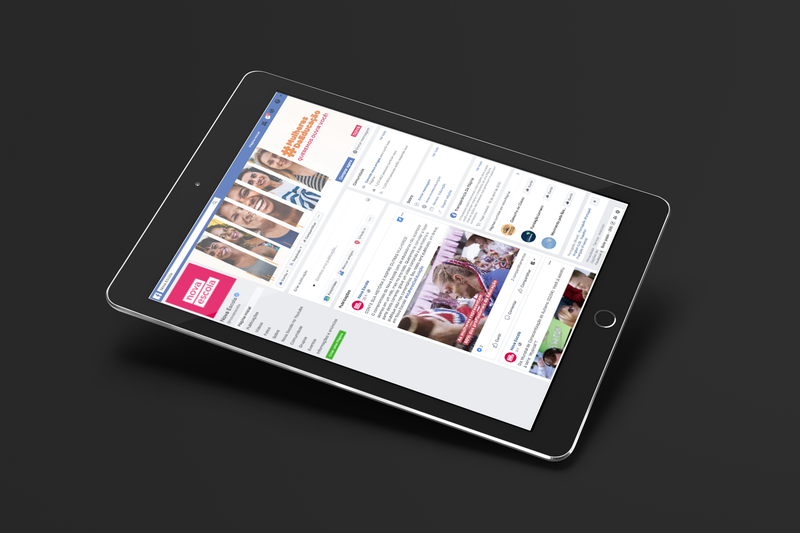 Finally, we are eager to support Nova Escola's development of this innovative product because we are confident it will reach public school teachers in Brazil — and ultimately public school students. While many EdTech innovations in Brazil are limited to private schools, we're excited that this innovation will be accessible to Nova Escola's nationwide and diverse userbase. Our hope is the Nova Escola's courses become one of many innovations that demonstrate to public sector administrators the potential of technology to transform the learning, with reduced costs and enhanced quality.