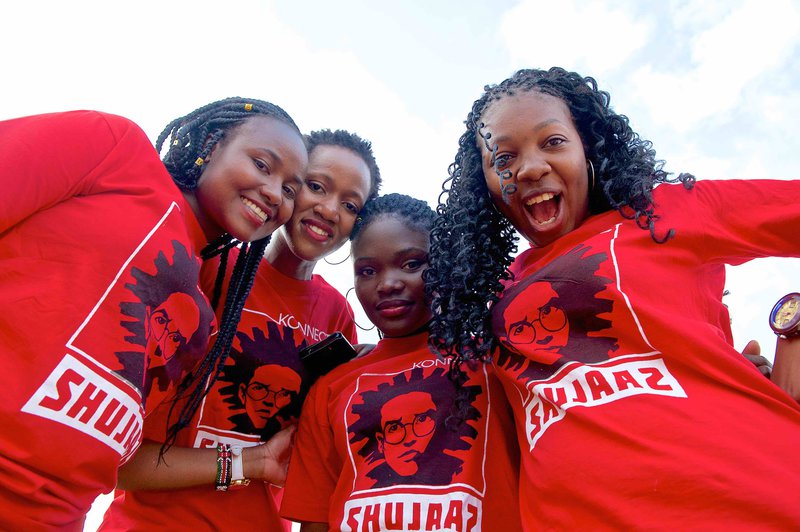 At the onset of the COVID-19 pandemic in Kenya, the biggest challenge for Hudson, a 22-year old student living in Nyeri County, Kenya, was the loss of income from his small business.
"I used to sell SIM cards and business was good because I'd easily sell to my schoolmates. When schools closed down in March, it meant that my hustle was greatly affected. I tried selling to my neighbors, but it just wasn't the same. I live in Majengo, a slum here in Nyeri, and I rely on my hustle to pay my bills."
Hudson's dilemma is not unique, but is rather representative of the myriad of challenges that East Africa youth continue to grapple with in the face of COVID-19. The resulting lockdown measures have had a seismic impact on every aspect of young people's lives, from disrupting their education to eroding their financial security, their physical and mental health.
Fortunately, Hudson is an active member of the Shujaaz Inc. network. Shujaaz, a Swahili word meaning "Heroes," is a network of social ventures based in Nairobi. The network inspires, entertains and mobilizes 7.5 million young people ages 15-24 across East Africa by connecting them with the information, skills and resources they need in order to take control of their lives. Today Shujaaz reaches more than half of young Kenyans and nearly a quarter of young Tanzanians. It is arguably East Africa's biggest youth brand.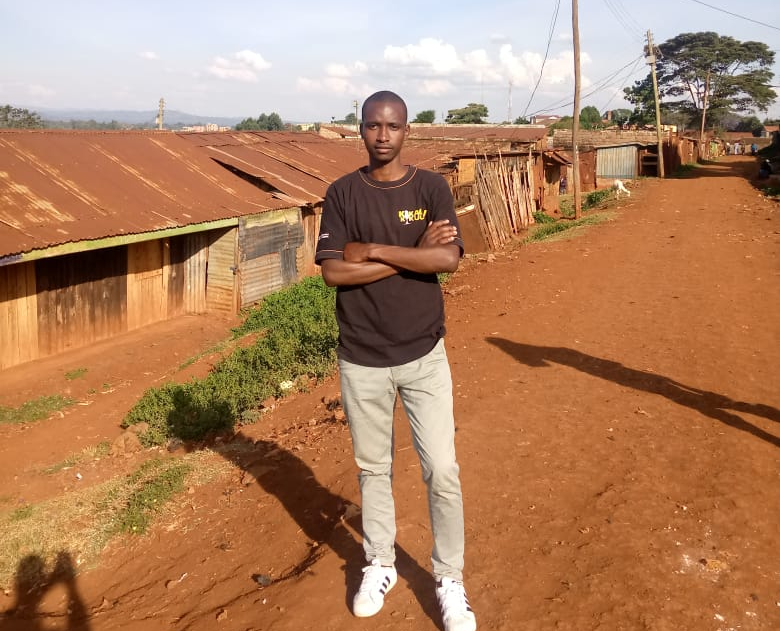 Breaking Barriers and Driving Change Through Storytelling
Storytelling is at the heart of Shujaaz's work, and at the heart of why we are proud to invest in their work. We invested in Shujaaz because of their ability to persuasively tell stories and narratives that empower and move young people to action. In the current context, it means encouraging them to keep learning, sharing, growing, and engaging in their communities. During the peak of the COVID-19 pandemic in Kenya, thousands of Shujaaz "Super Fans" mobilized to tackle fake news online, set up and run handwashing stations for their communities, and share ideas on "Shujaaz Biz" platforms on how to adapt their small businesses in line with the lockdown measures.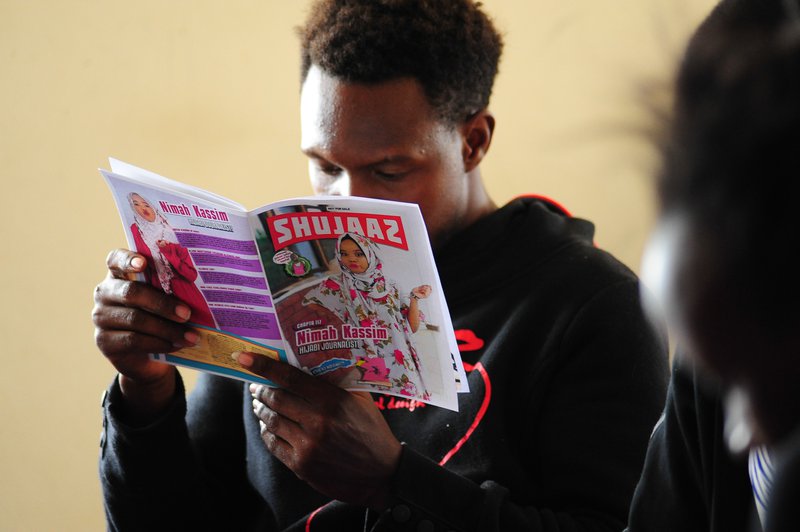 Hudson, a long-term Shujaaz fan, is an example of how Shujaaz uses its digital platforms to reach young people. After high school, he left his hometown to join university where he became a mobilizer for Shujaaz. He is also a huge fan of Shujaaz's 'Mic Yetu' live chats, which connect young people to local leaders. Connecting this group to structures such as local government, community organizations, or the Shujaaz platform allows them to connect with each other to drive their own change and actions in their communities. It was through Mic Yetu that Hudson heard about 'Kazi Mtaani', a government initiative to engage young people in paid community projects. Hudson applied for a job that had been advertised and got it. Mic Yetu also provides young people a safe space to interact with their peers across the country and to exchange ideas about issues that affect their lives.
Moving to Action: Listening to and Engaging Youth Voices
We are proud to partner with Shujaaz because of their unique focus and commitment to listening and lifting youth voices. Truly understanding youth sentiment on issues such as education, employment, health, is critical for designing youth and equity-centric solutions. Each week, Shuaaz engages youth, asking them questions on important, emergent and relevant topics. Known as Compass' briefs, they capture ideas, shifts and priorities of young people across the network. Young people – who represent 65% of Kenya's population – are at the center of the conversation. Listening to their experiences and ideas is crucial to navigating the road ahead. For Shujaaz, it starts with the need for much greater support for the informal sector, and crucially Kenya's 3 million young entrepreneurs. Other key shifts that they are looking into through the Compass briefs include investments in employment and training, and engaging young people in local and national government.