At Imaginable Futures, we seek to build and deepen our relationships with partners by listening and learning what we are doing well and where we can improve. Earlier this year we partnered with the
Center for Effective Philanthropy
(CEP) to gather feedback from our
partner organizations,
both non-profit grantees and for-profit investees, using their
Grantee Perception Report
(GPR).
The GPR is an industry-standard survey that enables a donor to benchmark feedback from their grantees against ratings received by 300+ funders. We are deeply grateful to those 50+ partners who provided us their candor and insights in support of our ongoing learning and commitment to supporting their impact.
From the report, we surfaced things to celebrate and discovered areas that needed nurturing; we also received helpful insight and advice where we might focus our future attention in relationship with partners and the broader system. Download the key findings and recommendations from CEP here.
Why Are We Doing This Now?
Imaginable Futures spun out of Omidyar Network and launched as an independent organization in 2020. Since then, a lot has happened in the world and we have shifted along with it. Shaped by the context of a global pandemic, we rooted in a commitment to undoing systemic injustices like racism and gender discrimination and evolved our geography-based strategies to address inequitable systems in learning within Brazil, Sub-Saharan Africa and the United States. We also recognized the complexity of systems in which we work and our role in improving them and we therefore adjusted the way we do our work through a systems thinking approach which included being better at learning and listening alongside our partners.
Conducting the CEP GPR now sets a useful baseline and informs our ongoing practice to better understand our impact and be accountable to our partners, both today and in the future.
Feedback is a Gift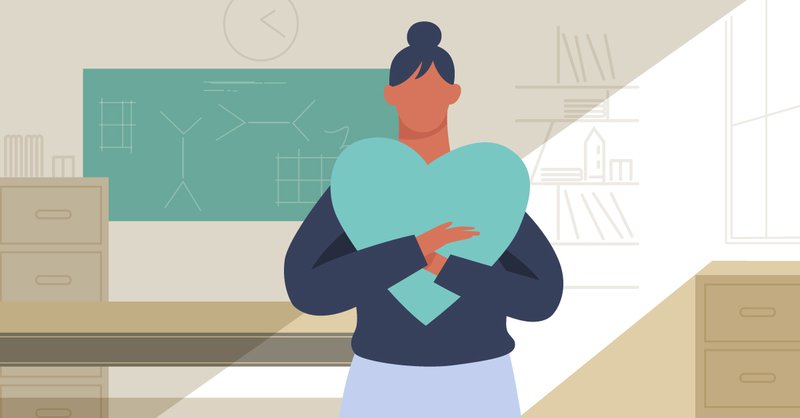 Our Imaginable Futures values of Authentic Communicators and Courageous Learners invite us to understand feedback as a gift. Here are the top insights that came out of our inaugural partner perception report. We are celebrating:
The way that we live our values: We believe it all starts with our values. One of our first acts as a new organization was to co-create our values together, painting a picture of the people and the company that we aspired to be. And so, this was most rewarding and surprising, since we haven't inhabited these values for long, to hear that our partners can feel that we are living by these words. We know that from a foundation of courage, inclusivity, authenticity, justice and celebration, we can make big things happen together.
The way we connect and build relationships both with partners and communities at the local level and also zoom out to understand and impact broader system dynamics at the field level: We heard from partners that we listen to and understand the stories of people in the communities that they are working within. And in doing so we are encouraged to also hear from partners that we show up with a sense of honesty, humility and openness. Our partners also shared that we are engaged in supporting them when challenges arise and that we are both responsive and trusted advisors. Zooming out, partners also conveyed appreciation for how our understanding of communities and changemakers working on the ground level translates to our broader impact on the field, contributing to sector knowledge through reports, networks and connections.
The ease of our processes and structures: Through approaches like trust-based philanthropy and participatory philanthropy, many in the philanthropic sector have been actively working to reduce burden on partners by reducing time spent on processes like creating materials and presentations or drawing up extensive plans. Imaginable Futures has been attuned to these power dynamics as well and actively invested in redesigning processes like due diligence to center being in relationship with partners while balancing our legal and fiduciary responsibilities. We are encouraged to see that, comparatively, our partners spend much less time in process hours per dollar granted with Imaginable Futures and we are encouraged by the broad moves in the philanthropic industry towards more flexible funding that empowers changemakers.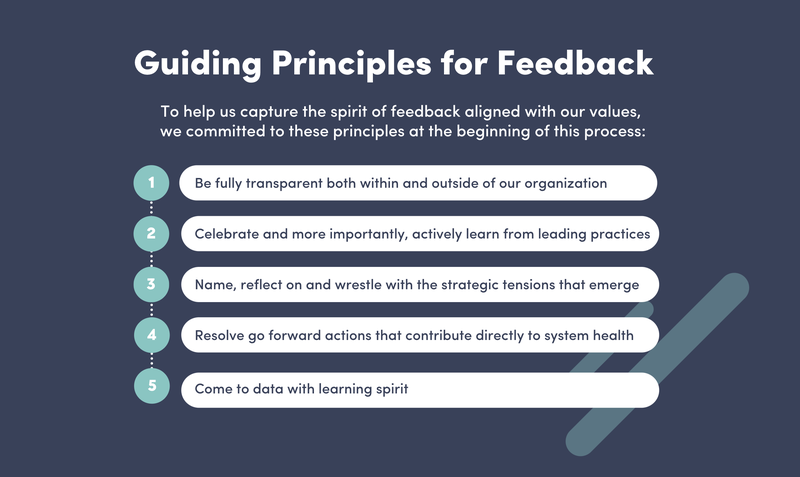 We appreciate the feedback on where we might push ourselves to grow:
Open our networks to partners in more intentional ways: We heard from partners that there's power in the collective network we are part of and building and that we would like us to more proactively create more access within and across that network. We recognize that relationships and networks are highly valuable forms of capital. And, as a funder, we hold many diverse relationships that can further support and accelerate the work of our partners.
Communicate more clearly about our strategies: A lot has shifted in both the world and Imaginable Futures since we launched in 2020. We heard from partners that these shifts have been more difficult to follow from afar and that we can more clearly communicate how we're thinking about the work, what we're learning and what that means for our partners in our local geographies. Part of this shift means better navigating our hybrid (virtual and in-person) spaces for relationship building and communications.