However, there are sectors like tech that are witnessing a significant growing demand for talent. According to the Inter-American Development Bank (IDB), software development will be the fastest growing career in the next decade, with Latin America requiring over 1.2 million developers by 2025. Furthermore, as is well reported globally, the tech industry desperately needs gender diversity and in Latin America, the gender gap in tech is alarmingly high. According to a Mozilla Firefox survey, fewer than 7 percent of Peruvian web developers in 2014 were women. In Mexico, 10 percent of programmers are women, while in Chile it is 5 percent.
Seizing the Opportunity to Fill the Tech Gender Gap in Latin America
Mariana Costa, Co-founder and CEO of Laboratoria, saw the incredible demand for tech talent in 2013 when together with her husband, Herman Marin, and friend, Rodulfo Prieto, began a software development company in Lima, Peru. Soon after their business began, they struggled to find qualified tech talent and questioned how to deliver stellar software products if they couldn't hire developers. And, even when they hired qualified people, none were women. How would Latin America ever have a thriving and diverse tech sector without female developers?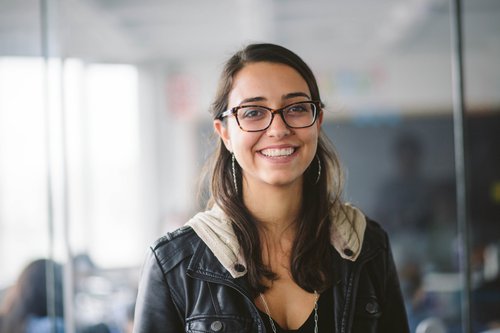 As a consummate entrepreneur, Mariana seized the opportunity and in 2014 began piloting Laboratoria, a bootcamp to train low- and middle-income women to work as developers. Now, only five years later, the organization has training centers in four countries and five cities across Latin America (Mexico City, Guadalajara, Lima, Sao Paulo, and Santiago de Chile), has trained more than 1,000 women and placed over 75 percent of them in jobs across 450 companies.