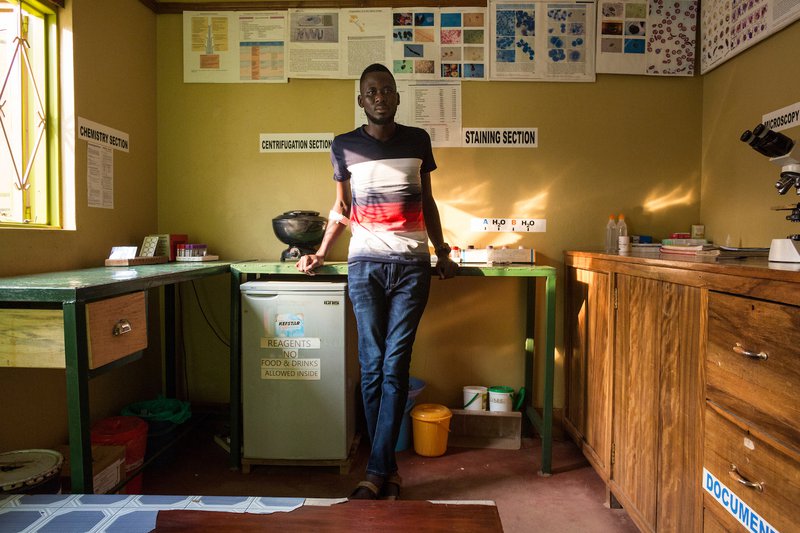 Daniel Okurut arrives at the crack of dawn each morning to open his health clinic in rural Uganda. He started the business a few years ago and today, employs two people and an average of 350 people visit the clinic each month for vaccinations, medical consultations, diagnosis and treatment. They are the reason Okurut, a medical technician and entrepreneur, works so hard to find new opportunities for growth. "I want to help people around me," he says.
It's this very sentiment that compels Okurut to spend his free time working as a youth leader for Educate!, a nonprofit that provides African youth with the skills to succeed in work and life. A former Educate! scholar himself, Okurut owes much of his professional success to the program. In fact, the clinic was his "back-home project," the individual business project that Educate! coaches its scholars to start. While he is well acquainted with the challenges attached to growing up in this remote village, Okurut encourages his students to achieve their goals. "Students often have fears, but fears mustn't paralyze them," he says. "I tell them they need to start with an idea and build upon it, little by little. Think big and start small!"
Africa has the potential to develop many professionals like Okurut, ethical leaders who are equal parts ambition and compassion. At its current rate, the continent is on track to account for nearly half the world's population growth over the next two decades. Out of those 1.25 billion people, 60% are under 25 years of age. This generation of Africans will grow to encompass 1 billion young people by 2050, signifying a workforce larger than in India or China. Investing in Africa's youth will change the African continent and the world for the better.
Despite their immense promise, African students often leave secondary and postsecondary schools unprepared for the working world. Given the changing nature of the workplace, it's more crucial than ever that young people obtain 21st-century skills, key competencies, and attitudes to succeed — a skillset often overlooked in national African curriculums whose transitions from traditional education systems to competency-based education systems continue to lag. This raises the question: How can the African continent truly advance and leverage its human capital and talent?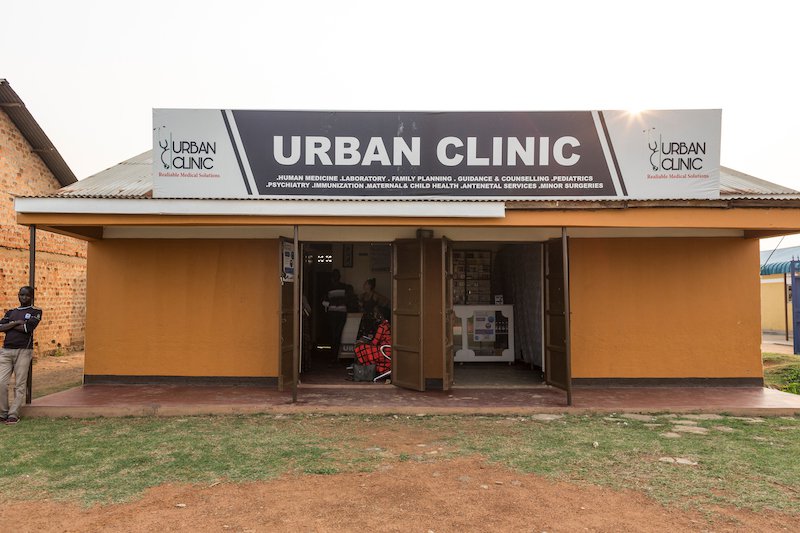 Strengthening Education Systems from Within
Launched in 2009, Educate! tackles youth unemployment and underemployment by partnering with schools and African governments to develop training that focuses on entrepreneurship and 21st-century life skills, such as teamwork, critical thinking and self-confidence. Its goal is to incorporate a practical, skills-based model into national education systems, empowering students to continue their education, start businesses, find dignified work, and drive development in their communities. Beginning with 24 schools in Uganda, the program now partners with over 1,000 schools in Uganda, Rwanda and Kenya, reaching over 46,000 students directly and 470,000 more broadly.
The Educate! model works in two ways. In Uganda, trained teachers and youth mentors work directly with students in more than 800 schools, roughly 25% of all secondary schools in the country. Aside from traditional learning, students engage in extracurricular activities geared toward professional development, such as a Student Business Club. In fact, as president of the Student Business Club, Okurut started a business building and selling clay cooking stoves, which were safer and more efficient than the stoves typically used by members of the community.
Youth mentoring holds significant power because it encourages those who've already benefitted from the system to 'pay it forward.' Just as Okurut finds time to work with young people, so does another alumni Paul Mugambwa, who has spent the last seven years running a landscaping business while serving as a mentor and motivational speaker. As Educate! continues to deliver its program in Uganda, the potential for generational change grows.
In Rwanda and Kenya, Educate! works in partnership with the government, serving as technical advisors on designing and implementing skills-based curriculum reforms or helping train instructors to teach the skills-based pedagogy. This approach allows Educate! to connect with and inspire more students — like Okurut and Mugambwa — as well as expand its reach to large populations of educators across a country.