Education research funding is unevenly distributed, prioritizing research institutions that are neither led by African researchers nor based in Africa. Yet, strong and independent research that speaks to the local social, historical and cultural context is essential for providing effective responses to local development challenges.
Strikingly, African-led research accounts for only 3% of global research output. Our recent support in Education in Sub Saharan Africa (ESSA) seeks to advance a more open, quality and locally-led research ecosystem that equips researchers with the necessary conditions to thrive.
ESSA is a research organization that uses evidence to improve education in Sub-Saharan Africa. Founded in 2016, ESSA's work spans Kenya, Uganda, Zambia and Ghana. ESSA prioritizes three thematic areas: expanding the evidence base on higher education, implementing practical solutions, and creating spaces for learning and co-creation in the ecosystem. These core functions aim to advance ESSA's vision in transforming high-quality education in Sub-Saharan Africa that enables young people to achieve their ambitions.
''African researchers are best placed to conduct indigenous research to identify, analyze and devise innovative and effective solutions to the continent's diverse challenges. Context-specific research informs policy development, advances socio-economic development, and transforms lives on the continent," shared Dr. Pauline Essah, director of research and insight at ESSA.
Bridging the Knowledge Gap
The starting point at ESSA is research. It focuses on conducting primary and secondary research in areas of access to higher education, workforce development, transition to work and strengthening the research ecosystem. ESSA's research is conducted through an "evidence alliance," an approach that is anchored on deep engagement of and participation from local researchers, universities, research institutions and communities from design to publication. The intentionality of this participatory approach has led them to be better researchers internally and better partners in the ecosystems they serve.
Time and again, we saw ESSA's research filling critical knowledge and evidence gaps in each system they work in. To support ongoing policy goals towards gender balance in Ghana, ESSA analyzed the persistence of gender inequality in tertiary education across academic subjects and levels of seniority. In a similar fashion, ESSA's insights on the state of student financing in Africa were highlighted in the Global Education and Monitoring Report by the United Nations Educational, Scientific and Cultural Organization (UNESCO). This five-year impact report is an excellent resource to explore ESSA's research achievements since inception.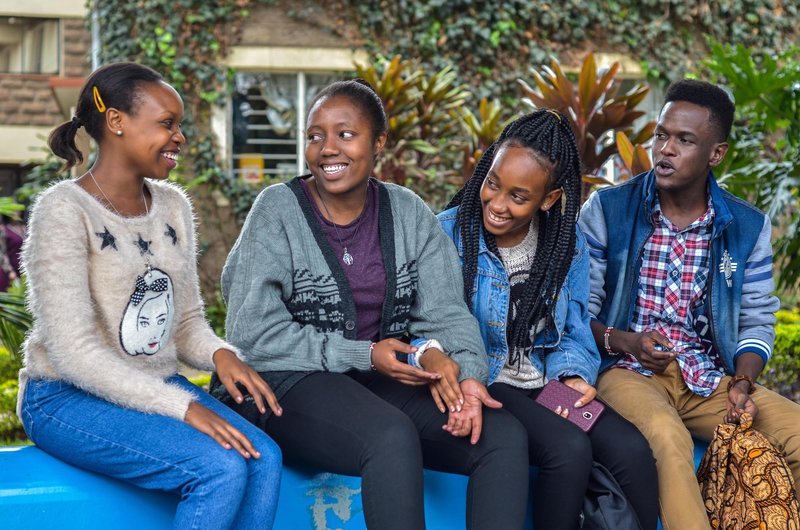 From Research to Action
Another unique aspect about ESSA is their approach to engage, persuade and galvanize relevant stakeholders to turn evidence into practical solutions. The impetus of this role is to address a persistent need they observed: research findings often did not translate to the systemic change needed to solve challenges faced by young people. That's why they take their research and ask: "So what else can we do?" They seek to pilot solutions in partnership with others and exemplify what's possible.
This approach has prompted the launch of multiple projects. The Africa Scholarship Hub, an online platform that matches young people with scholarship providers in Sub-Saharan Africa, was inspired by ESSA's research on student financing and incorporated several recommendations in the report. Similarly, ESSA's African Education Research Database was prompted by their research on knowledge ecosystems in Africa, specifically addressing the lack of visibility and accessibility of research conducted by African researchers.