Democratizing Access to Employment, Information, and Credentials
Handshake has created an online community where students and prospective employers can connect, giving students visibility into the opportunities across industries and geographies, and providing employers with access to information about the skills and interests of millions of students and recent graduates.
"The kinds of careers that are out there, and the skills students need to follow those career paths, are constantly changing, yet you might never have had the chance to learn about them and prepare for them unless you were lucky enough to attend a university with plenty of career counselors and that employers visit," said Garett Lord, co-founder and CEO of Handshake. "We wanted to change that situation, and with technology, we can ensure every student has the opportunity to find their path — and that every employer has the opportunity to find those students."
Working with 700 colleges and universities across the US and increasingly outside the US, Handshake's work has three levels of impact:
Democratize Access: Make it easier for every student and employer to connect by uniting all colleges in one network and driving an increase in student job opportunities.
Democratize Information: Unlock valuable information traditionally held in personal networks and transition it to a network of Handshake students, content, reviews, and forums.
Democratize Credentials: Allow students to show off their best selves and for employers to find the best students by skills, not just by school.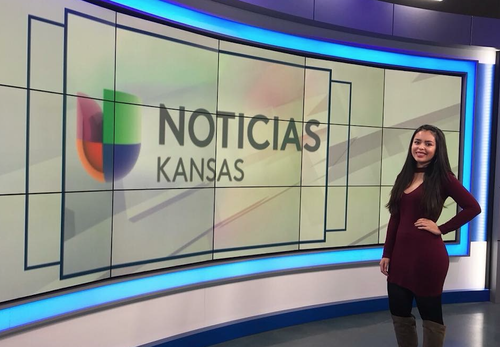 Increasing Opportunities for All
Since Handshake was founded in 2014, its three-sided network has enabled it to support the students, universities, and employers. By the end of 2018, it is expecting to serve nearly 14 million students, or roughly half the students enrolled in public and private colleges in the country with about a quarter of students being adult learners above 25 years old. Another 5 million graduates have alumni profiles on the platform as well. For employers, approximately 300,000 companies of all sizes are using Handshake's platform, along with 575,000 recruiters. Handshake has increased the number of job opportunities at universities by 2–3x in average and connected to 900,000 jobs. It has also improved opportunities for students like Carolina, who transferred as a junior from community college. "I think all students should use Handshake because it makes it easy for you to find an internship [or job] that's right for you."
At Omidyar Network, education is an essential component of individual empowerment and inter-generational mobility. Having both the skills, competencies, and mindset one needs, and opportunity to use them, is what enables individuals to realize their full potential. While high-quality education can help close the achievement gap, platforms like Handshake can help close the opportunity gap and level the playing field for students like Carolina to start their career on a successful path.