Opportunities for Innovation
Within the report, Entangled Solutions looked at parent learners' strengths in the context of their learning journey: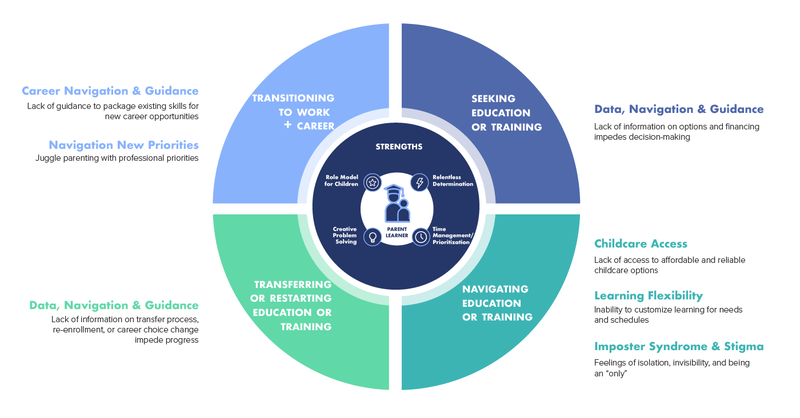 They've highlighted eight key areas of opportunities for innovation, including improving data, navigation, and guidance at various parts in the learning journey by asking how it could look if parents had more clarity on pathways to achieving their goals. And what if, once they started their educational journey, both parent learners and their institutions had a menu of resources and strategies they could leverage to increase postsecondary persistence and completion?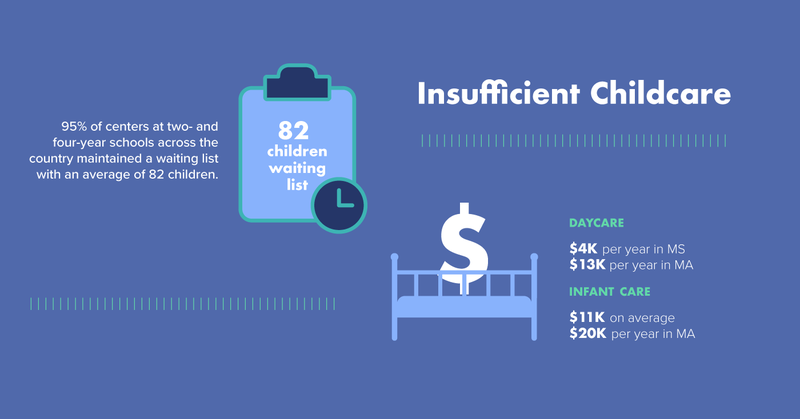 One of parent learners' greatest pain points is affordable, flexible, high-quality childcare. What if parent learners were able to choose easily from many high-quality, affordable childcare options in their communities that meet their unique needs?
And what if we thought differently about where and how learning happened, how we financed it, and how it's measured? What if learning met parents where they are in their lifestyle rather than parents having to fit life into an inflexible institution? And what if we could recognize all of the skills and assets they are building in their everyday lives as parents, workers, and learners, and package them in a way that gives them credit for all of the work they already do every single day?