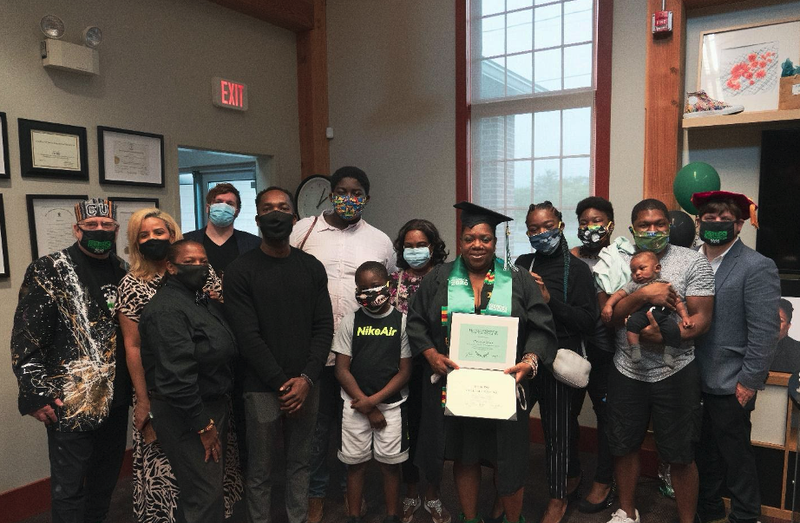 Student parents, despite numbering nearly 4 million and representing more than
one in five
college students in the United States, are often invisible on college campuses. As a result, their specific needs, such as access to affordable child care, often go unmet. Luckily, there are organizations committed to helping student parents succeed.
College Unbound provides bachelor's degrees designed for working and parenting adults. By coordinating courses, offering field studies, and designing in-depth project work that is catered to their skills and interests, College Unbound's program helps students develop field-specific knowledge and skills that encourage deep learning .
College Unbound is also the Risers' Choice Winner of the Rise Prize, launched earlier this year by Imaginable Futures and Lumina Foundation, with the goal of spotlighting and incentivizing solutions that help student parents—Risers—succeed. The Risers' Choice Award was based on another goal: centering the voices of Risers and sharing the decision-making power to choose solutions that connect with their lived experiences. In addition to being part of the judging panel that selected all 15 Rise Prize winners, student parent judges Lesley Del Rio and Ariel Ventura-Lazo chose College Unbound to receive the $100,000 Risers' Choice prize.
The team at College Unbound felt particularly honored that student parents chose to direct this investment and endorsement to their program. "Parenting students know what they want and need, and have been the strongest advocates in shaping our college from the very beginning," says Julia Travers Rickert, Chief Development Officer at College Unbound. "This award provides strong validation of our commitment to ensuring that adults can attend college full-time, while working full-time and raising their families. Even more importantly, it helps demonstrate to all colleges that we can, and must, dramatically increase graduation rates for parenting students."
College Unbound's program was also selected because it addresses many of the 6 C's for supporting student parents, which include child care, community of support, completion time, convenience first, cost and credential connected to a career. Julia notes that their approach has helped many parenting students complete their bachelor's degree. At last month's graduation, the children of the graduating students presented their parents with diplomas. More than 75% of graduates proudly completed their bachelor's degree while raising families.
We spoke with Lesley Del Rio, one of the student parent judges, on her experience and what made College Unbound's program stand out.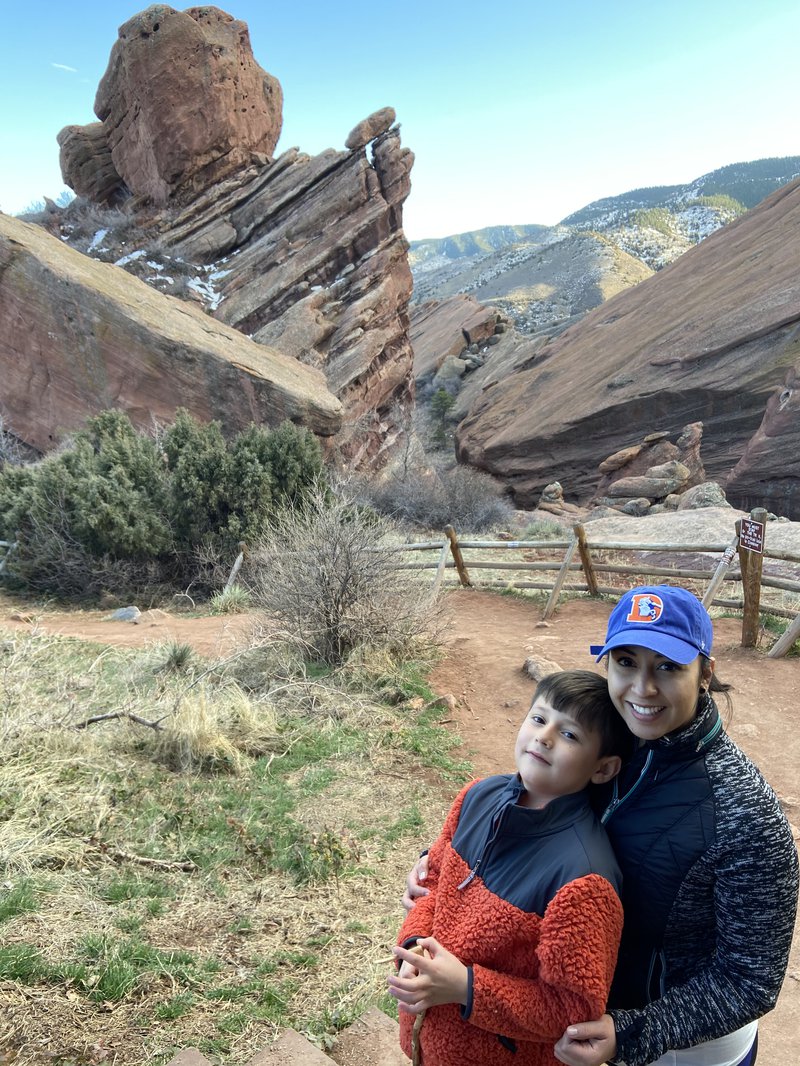 Imaginable Futures (IF): Student parents decide to pursue their studies for many reasons—better job opportunities, setting an example for their children, pursuing a fulfilling career. What motivated you to pursue higher education?
Lesley Del Rio (LDR): I have often felt stuck in past positions or jobs because of my lack of education, which transferred over into feeling stuck in other areas of my life. Now that I know that there is a better quality life that I can provide for myself and my family, I have chosen to pursue higher education as a way of reaching those goals.
IF: You are a Parent Advisor with Ascend at the Aspen Institute and passionate advocate for fellow student parents. How did you decide to get more involved in leadership and advocacy on behalf of student parents?
LDR: I never really saw myself as an advocate for student parents because I never considered myself a good student, even in high school. But when I heard other Parent Advisors talk about their experiences, I realized I had not been successful because of the school system. That propelled me to share my story, unfiltered and raw, in a hope to change and challenge the standing system to better serve student parents. Since I experienced firsthand how difficult it is to navigate, my experience has been seen as a valuable view point, I can now advocate for those struggling as I did.
IF: What was the Rise Prize judging experience like for you?
LDR: Being a Rise Prize Judge was a great experience for me. In working with nonprofit organizations, I am often on the other side of the grantmaking process, so I really enjoyed learning about the process that takes place when choosing organizations to fund. I also liked being a part of a judging panel that I can really learn from. From board chairs, CEO's and executive directors, I felt as though I learned so much and gave valuable insight.
IF: As a student parent, what were you looking for from the Rise Prize solutions that were presented to you? What were the most important considerations as you evaluated the proposals?
LDR: I was looking for student-centered solutions, and even more specifically, student parent-centered solutions. I was really looking for organizations to incorporate student parents into the solutions they presented. An important consideration I had were equity and inclusivity, especially with underrepresented populations like immigrant and undocumented students.
IF:You and your fellow student parent judge, Ariel, decided to award the Risers' Choice prize to College Unbound. What about College Unbound's proposal appealed to you as student parents and as judges?
LDR: I really liked hearing about the great work they do from student parents and graduates of the program. I think it speaks volumes of the work of an organization when they have recipients of services showcase their success. I also liked that it was community-centered. I don't think I had seen such a big focus on community building and policy—two very important areas that many are not aware of. This felt like a very empowering and student-centered solution.
IF: As you know, the Rise Prize looked for solutions that followed the "6 C's" of addressing student parent needs. How do these 6 C's resonate with you?
LDR: The 6 C's resonate with me a whole lot since these are areas that I have had difficulty in and have had the pleasure to talk about as a Parent Advisor. Community support is one that jumps out to me. Especially right now with all things Covid, I feel as though having a good system of support has helped me get through these last months of school. Although I may not always feel like checking in with my college coach, I know that every time I do, I leave feeling motivated and determined. I also find it comforting that someone is checking in on us.
Another C that I think about a lot is convenience first. This has been a game changer for me and my educational journey as an online student with Southern New Hampshire University and AdvancedEDU. The convenience to go about my life as normal--including work and taking care of my son-- and adding school without feeling like I have to rearrange my whole life is immensely helpful to my busy schedule. This has made me feel like I am capable of accomplishing college and I have learned a lot along the way.