All Our Kin Solution: Bringing Quality to Child Care
All Our Kin opened its doors in 1999 to address this very dynamic. As a nonprofit organization committed to creating high-quality, affordable child care alternatives for families, especially for the children and families who face the greatest barriers to accessing care, All Our Kin offers multiple programs and strategies to increase the quality, availability, and sustainability of care. Those services include helping providers obtain their license through its direct service model, as well as business and education training directly to providers or to networks of providers. Since its inception, the organization has expanded to partner with over 700 home-based child care providers in New Haven, Bridgeport, Stamford, and Norwalk, as well as in the Bronx, New York, serving nearly 4,000 children directly.
External evaluations prove that All Our Kin's program model impacts multiple layers of the home-based child care ecosystem. For one thing, it helps providers get better at their jobs. On average, All Our Kin providers out performed non-affiliated peers in two nationally recognized tools that measure quality in family child care settings — 53 percent higher on FCCERS-R, and 30 percent higher on the PICCOLO. They've also boosted their incomes through business coaching. Nearly 60 percent of All Our Kin providers report earning $5,000 more in their first year after obtaining a license, $10,000 more in their second year.
For the overall community, All Our Kin has also increased the supply of child care slots in the communities it serves. For example, in New Haven, its presence has helped boost licensed child care providers there by 74 percent, despite a 34 percent slide in child care options throughout the state of Connecticut. In addition, All Our Kin's work has positive community economic benefits. For every $1 All Our Kin spends on its licensing tool kit and services, approximately $15–20 goes back into the communities it serves.
Finally, children stand to benefit greatly from better early education options, and financially healthier communities. Considering that over 85 percent of brain development happens before the age of three, small children's environments are crucial to their overall development and potential to flourish. All Our Kin has demonstrated evidence of its positive impact on children in an initial evaluation study, and the organization plans to undergo a larger and more rigorous evaluation next year.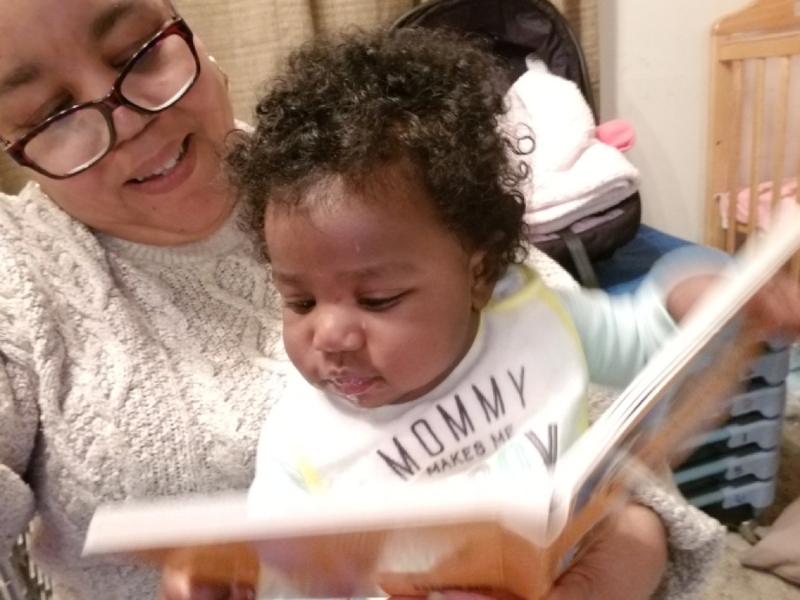 Key to All Our Kin Model:Providing for the Providers
All Our Kin focuses on educating home-based child care providers through its direct service model. Upon enrollment into this program, providers receive a tool kit that lays out step-by-step instructions on how to obtain a state license, as well as additional materials such as vouchers for first-aid training, educational toys, and children's books. An All Our Kin coach is assigned to guide each provider through the process, as well as mentor their careers. Providers also attend monthly in-person training sessions, where they learn about early child development, health and safety standards, and other practices for building a nurturing learning environment. All Our Kin's professional learning offerings are fun, highly interactive, based in the latest research and best practice in adult learning theory and child development, and align with educators' schedules.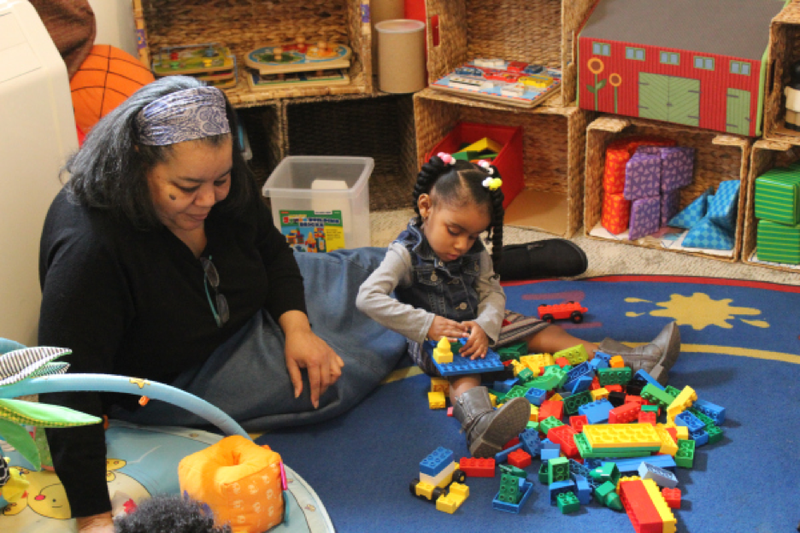 The training even includes instruction on how to transform a living room into a classroom. Ms. Kelly's child care has bookshelves stacked tidily with children's stories and educational toys, tiny tables with chairs, and kids' artwork lining the walls or hanging from the ceiling. Ms. Kelly spends the bulk of her days seated cross-legged on the floor engaging with children, ranging from infants to 5-year-olds. While it might seem like she is playing, she's constantly at work, providing impromptu lessons in counting and colors, redirecting toddlers to constructive games or ensuring the children are engaging in developmentally appropriate activities. At the end of each day, Ms. Kelly consults closely with parents, like Lakeia, regarding their children's progress.
Providers like Ms. Kelly can reap their own rewards too. In addition to learning about early education, they pick up vital business skills through entrepreneurial training sessions, which help untangle the many complexities of running a small business. For instance, a typical All Our Kin training series includes sessions on expense management, insurance requirements, and hiring practices.
Each month, participating providers gather together for coffee and cake to trade stories about caring for a roomful of small children all day — an experience that can feel isolating at times.
Spreading the Care: Technical Assistance Program
All Our Kin is now expanding its impact by scaling its model beyond Connecticut and New York. In 2018, it launched its Technical Assistance (TA) program, essentially teaching other networks of home-based providers how to replicate its model. Participants in the TA program can opt for one-on-one mentoring, training sessions on building a sustainable business, or a combination of the two. So far, All Our Kin has brought its TA program to New York City, Hartford, and Nebraska. All Our Kin plans to expand their TA work even further and expects to open three to five direct service programs in the next three years.